100% Natural Madagascar Raffia
Handmade products crafted by artisans in Madagascar from sustainably sourced materials.  All our bags, baskets and totes are made from natural raffia which is very durable and features a natural rustic look when woven. Raffia palm trees are native to tropical regions of Africa.
Fun fact: Raffia Palms (genus Raphia) are the palm trees with the largest leaves.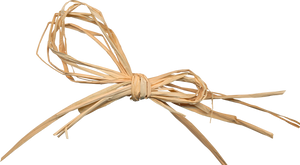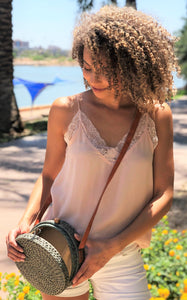 Style Made Simple!
Accent your style with this hand-woven crossbody bag. Its round shape made from raffia palms pairs well with a number of outfits. Stay trendy with unique handmade products!
Shop
Products for the Greater Good.
At Akua's Boutique, we empower poverty stricken communities in Madagascar, a country located 250 miles off the coast of  East Africa. We firmly believe in fair trade and fair wages. Our founder, Theresa 'Akua' Fenn, was brought up in a third-world country and knows first-hand the struggles that women and their families face in those areas of the world. Together, we can make a difference!
Learn More